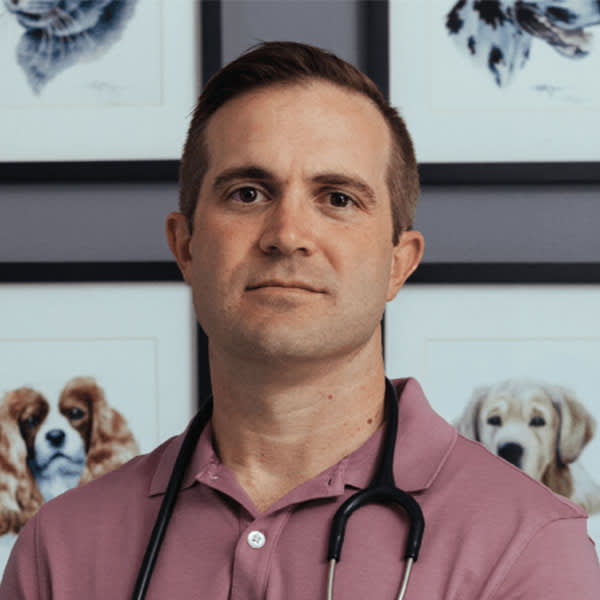 Dr. Craig Schluterman, DVM
Dr. Craig Schluterman is a native of Paris, Arkansas, and received his Doctorate of Veterinary Medicine from Tuskegee University School of Veterinary Medicine in Alabama.
He joined the clinic as an associate in 2011. Dr. Craig and Dr. Lauren have four kids together, three boys and a girl. Dr. Craig enjoys running and anything outdoors.