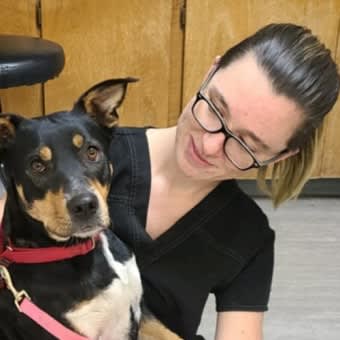 Bio – Kyrsti has been in veterinary medicine for 6 years! Kyrsti has recently decided to take the plunge and enroll in Veterinary Technician school.  Kyrsti loves coming to Bowman where she gets to work with a team of DVM's and staff that she learns from every day! When Kyrsti is off she's spending time doing dog sports, hunting down Pokemon cards, gaming and taking care of her 10 animals. 
Pets –  Scout, Remi, Wren and Tulip (Dogs) Ajani and Miso (cats) Miso and Feta (Rats) Toast the Snake and Balerion the Bearded Dragon.   
Favorite Drink –   Toasted Vanilla Oatmilk iced Shaken expresso.