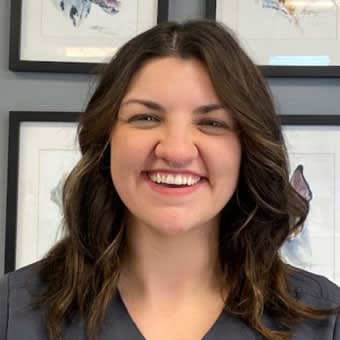 Bio – Rebecca has worked in Veterinary Medicine for 5 years. Bowman holds a special place in Rebecca's heart. Bowman Road Animal Clinic is where Rebecca learned to hone her technical skills, to trust her instincts, and to advocate for her patients. She fell in love with Vet Medicine at Bowman! When Rebecca isn't leading her team and caring for clients she loves to brew a cup of coffee grab a book and read on the patio with Lady Bug!!  
Pets –  Lady Bug! Sr. German Shepard  
Favorite Drink –  Honey Almond milk Flat White.